New features and Flash book reader
30 May 2008
Another release is here! This time we have enabled a lot of new features and modifications for the Flash book reader. Things are getting better and better as we come up with new features each day to make reading online books, comics and magazines more fun and convenient.
You can now add other users as friends, put comments in their profiles and subscribe to others' bookshelves to receive notification each time they upload a new book. You'll have to watch your own account page for the notifications, though. Later you will be able to receive emails whenever your friends upload new books, so you can be sure that you won't miss any interesting stuff.
Also, uploading books is a lot faster now, as you can save template of the book's descriptions before pressing "Upload book" button to publish a book. This feature is super useful for anyone who wants to upload multiple books with the same description (most likely chapters from the same series).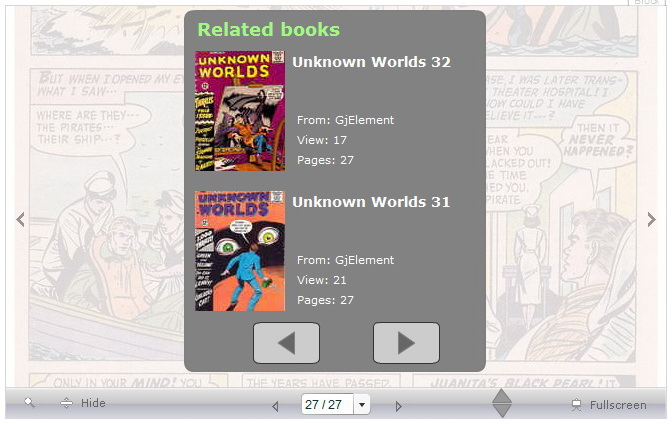 Last but not least, did you notice that our Flash reader has changed a lot? Take a look at this screen-shot:
See the loading icon besides the full-screen button? It indicates that the other pages are being loaded so that after you finish with the current page, next pages are ready for you to read. After all pages of the book have been loaded, that icon will disappear. Neat, huh? Just wait, there will be more coming up next week; probably something you can embed into your own sites or blogs.
Summer is coming. Have fun people!
--Odin--