Top 10 web comics about games
03 Mar 2009
The web comic world consists of many aspects, and gaming seems to be the most popular topic. We have collected here the best 10 web comics related to games for you to start reading. Enjoy! And if you know some other comics you thinks are best, comment below.
1. Penny Arcade
A web comic focused on video games and gaming culture, written by Jerry Holkins and illustrated by Mike Krahulik. The leader of web comics in general. Updated with a new comic strip each Monday, Wednesday, and Friday.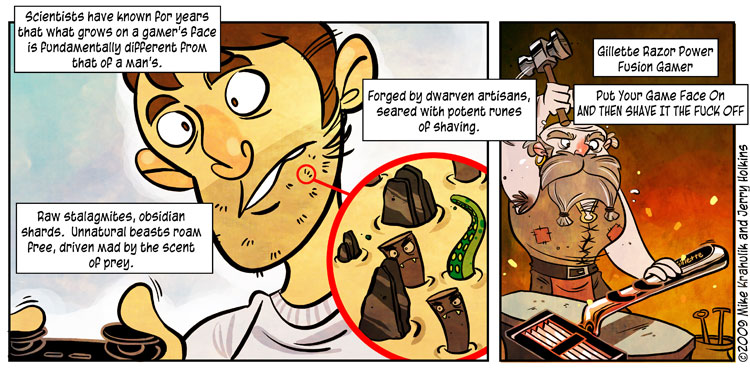 2. Ctrl+Alt+Del
A gaming-related web comic and animated series written by Tim Buckley. The name of the comic refers to the Windows command Control-Alt-Delete. Updated every Monday, Wednesday and Friday. The comic's focus has gradually shifted away from single strip gags towards longer story arcs and greater continuity.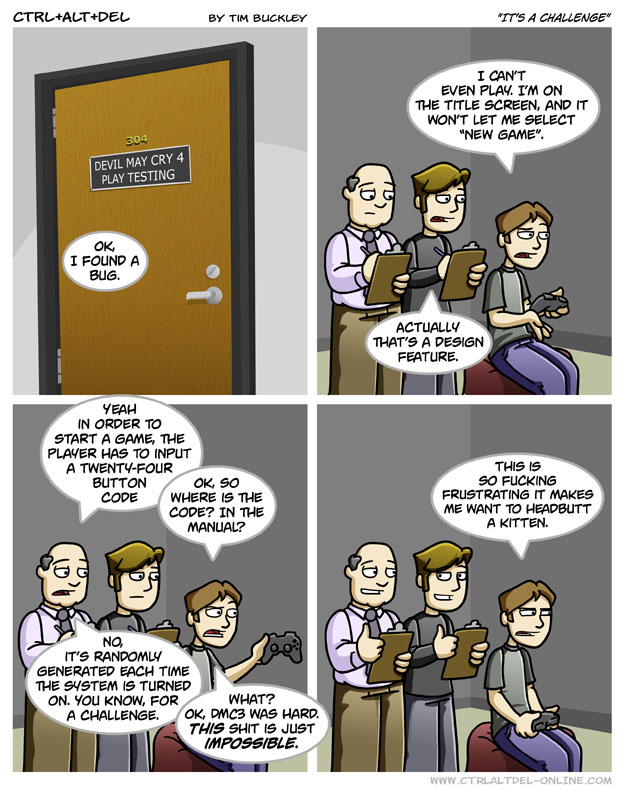 3. VG Cats
Video Game Cats is a web comic written and drawn by Canadian cartoonist Scott Ramsoomair. Featuring the adventures of a pair of anthropomorphic cats, who often play the roles of characters in popular video games that are parodied in the strip.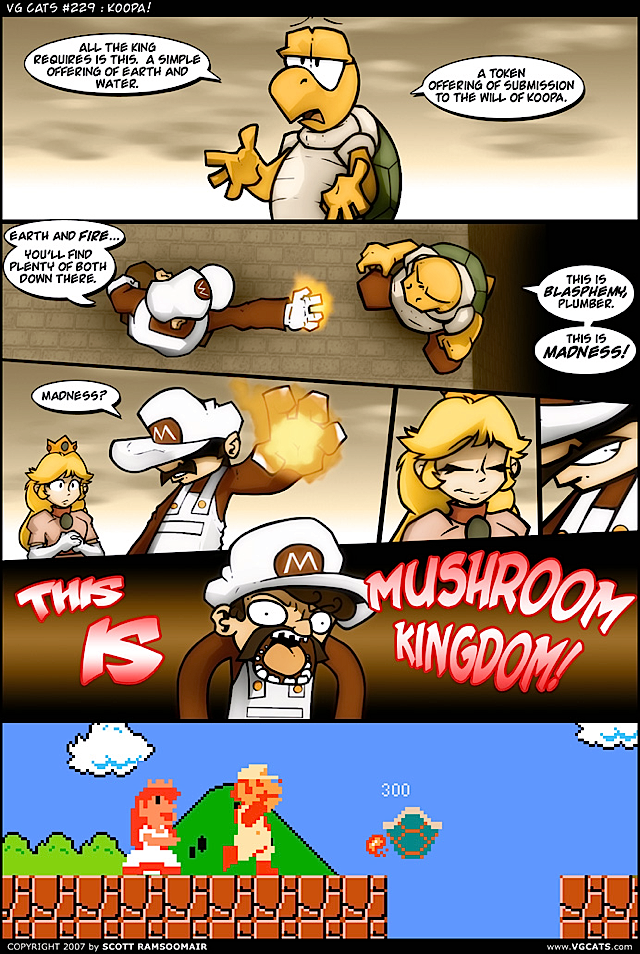 4. Looking For Group

A fantasy-themed, World of Warcraft influenced web comic written by Ryan Sohmer and drawn by Lar DeSouza. The Comic follows the quest of Cale'Anon (an elven hunter) and Richard (an undead warlock), as well as their companions.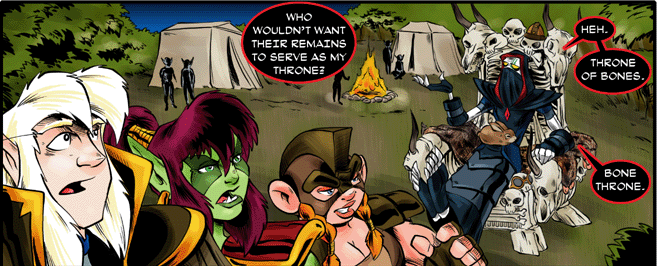 5. Teh Gladiators

A World of Warcraft based web comic written by Uros Jojic and illustrated by Borislav Grabovic. The artwork and story line really catches attention from WoW fans as well as comic readers in general.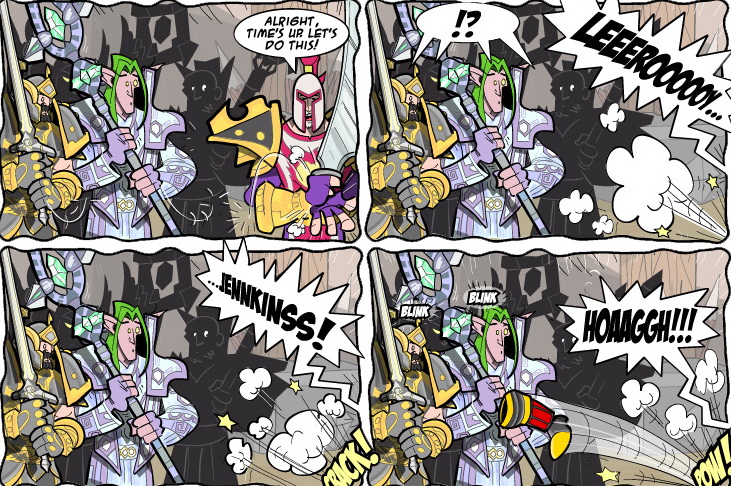 6. Little Gamers

Little Gamers (LG) is a webcomic made by Christian Fundin (founder, illustrator) and Pontus Madsen (writer, illustrator). The cartoon series revolves around Christian, Pontus and mostly, video games.

7. Dueling Analogs

A gaming comic and as such most of the comics take place in the universe of the games discussed.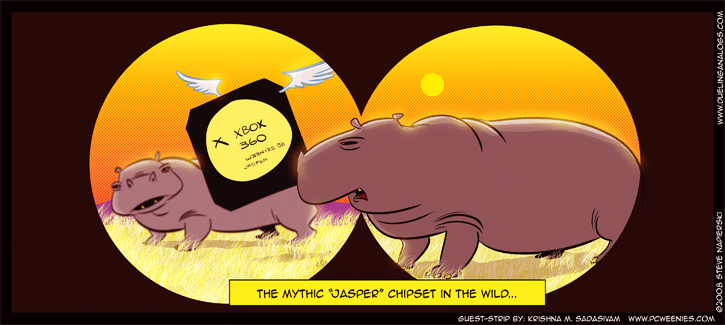 8. PvP

Also known as Player vs Player, is the adventures of a fictional video game magazine company and its employees.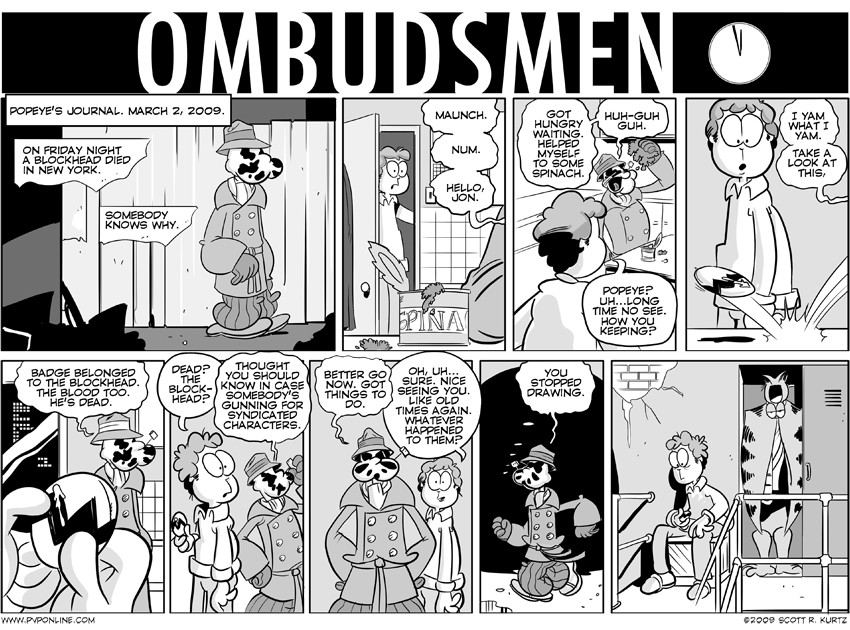 9. GU Comics

A single panel webcomic written, drawn, and colored by Woody Hearn. Updated five times a week.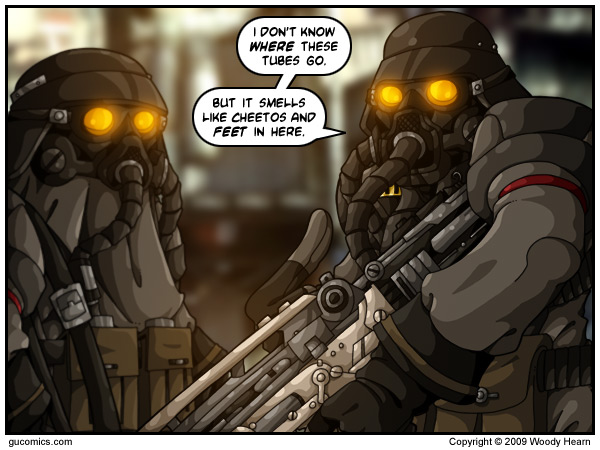 10. Crispy Gamer Comic Network

Crispy Gamer hosts three exclusive videogame-themed comics.
Ding! represents the WoW adventures of the gang at PVP. Story by Scott Kurtz.
Experience Points is about two characters, Barney and Victor, who represent the aging gamers ... the guys that grew up on Atari and NES and just can't get it out of their blood. By Scott Johnson.
Backward Compatible is a behind-the-scenes glimpse of life at Crispy Gamer by Aaron Williams.