Theme customization on MahShelf
13 Mar 2009
Since MahShelf was launched, we have made 14 major releases (and tons of bug fixes). This time we were under heavy development migrating MahShelf code base from symfony 1.0 to the latest symfony 1.2. There are many reasons we wanted to upgrade. One big reason is that symfony 1.2 is powerful, lightning fast and flexible for adding more features in the future. In addition, we have improved the search engine performance which means MahShelf website will load much faster in your browser even when you make a complex search.
Each of us at MahShelf is a comic addict and we do think a lot about our comics readers and artists. In this release we want to bring something refreshing and fascinating to our users to express more about themselves: theme customization in the profile page. Interesting enough? Here is an example of my own profile before and after I have made some changes.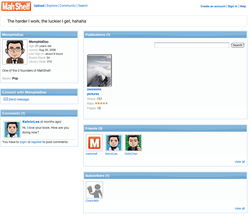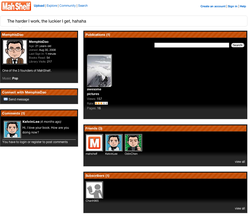 However, I think orange header suits best with bright background and finally I have a personal profile page which is up to my satisfaction within a few seconds.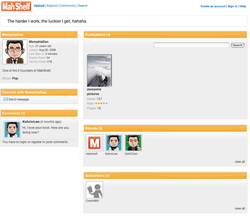 The reason we made this feature happened is that we just want any artist who is already creative with their comics, to be more creative personalizing their own library page. We believe this feature will improve the communication between artists and their fans as well as building up the brand name of the associated comics.
PS: We've been gradually switching to the new version and hopefully you haven't noticed too many problems. If you notice any problems please let me know directly at memphis.dao[at]mahshelf.com.